Custom Dress Shirt Design Options
In custom shirting, fit is crucial, but styling details can take your custom shirt to the next level. We offer a wide variety of design options to help make your shirt truly one-of-a-kind. Our available options, along with expert advice and specifications, are listed below.
Cuffs and Short Sleeve Hems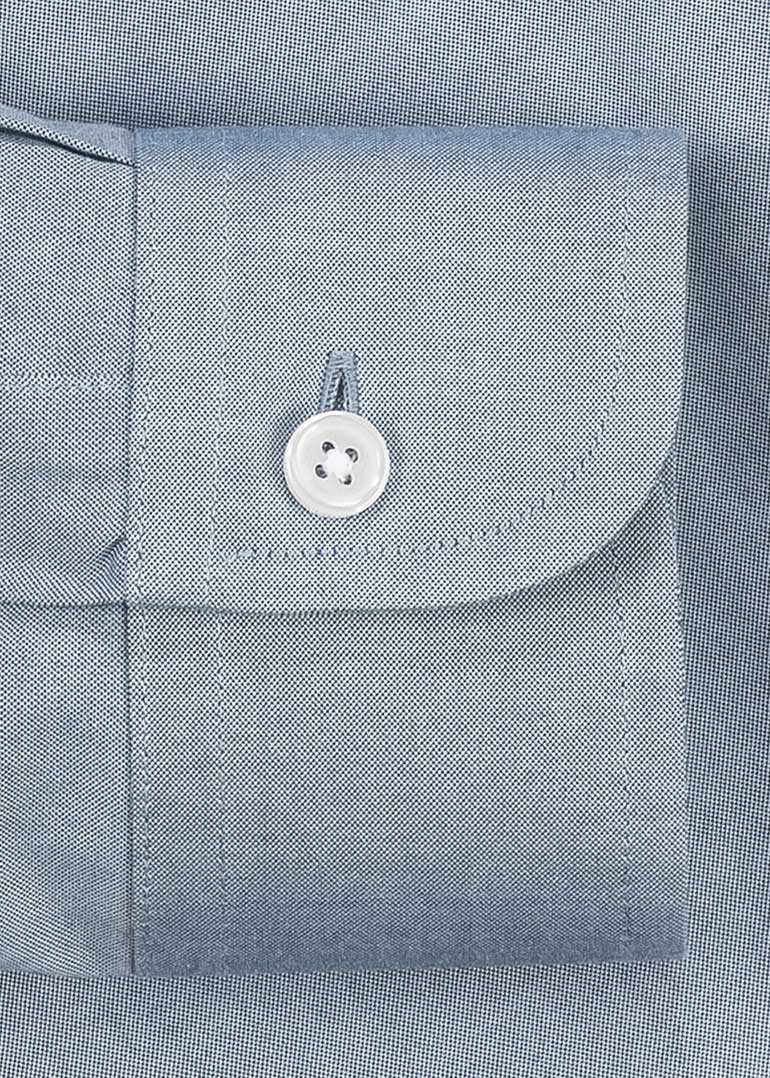 One-Button Barrel
Classic and safe, the one-button barrel is the most popular option. It's perfectly suited for formal occasions, but can be worn with most anything. Can't decide? Go with this one.
Specs:
Height: 2 3/8", Buttons: 1, Interlining construction matched to collar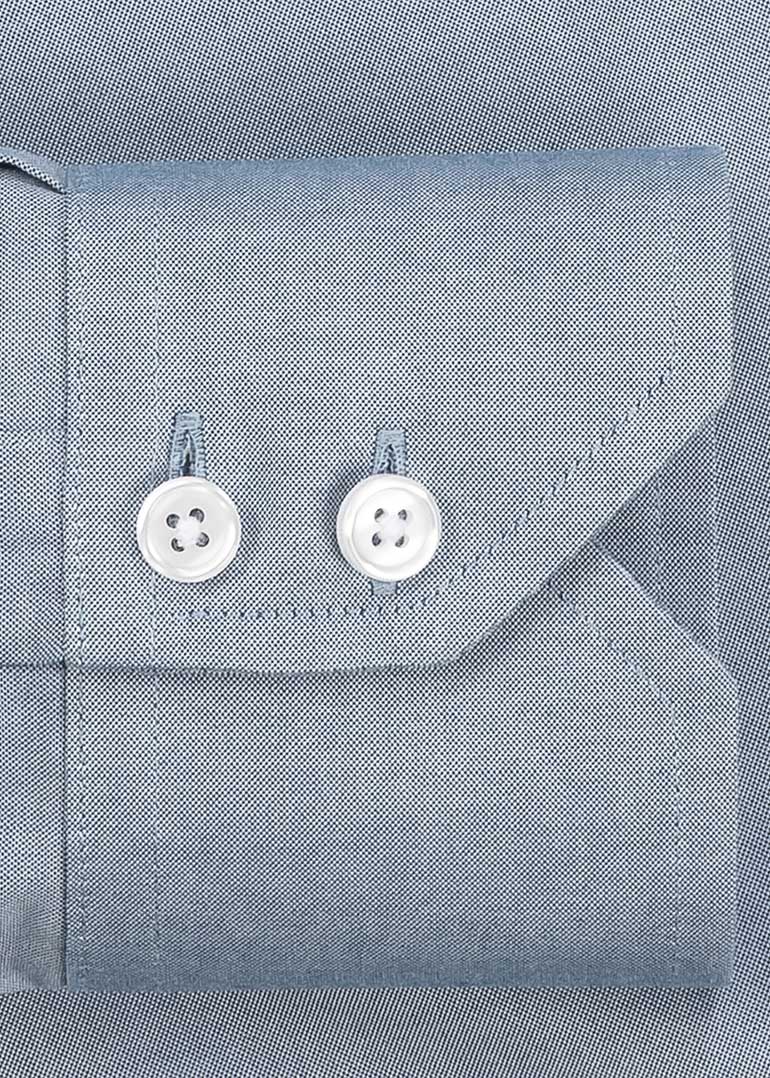 Two-Button Mitered
Technically, a two-button style is less formal, but this is a fashion-forward look that works with most fabrics and most situations. This is a great choice if you like to roll your sleeves, because the cuff is slightly wider than our other options.
Specs:
Height: 2 7/8", Buttons: 2, Interlining construction matched to collar
French
The French cuff, our most formal cuff choice, is a foldover style that requires cufflinks. A must for black-tie occasions, they're a bit too formal for most modern workplaces -- unless you're a senior-level exec in a formal office. First years may want to wait for a few promotions before breaking them out.
Specs:
2 5/8", Buttons: None, Interlining construction matched to collar, Cufflinks NOT included.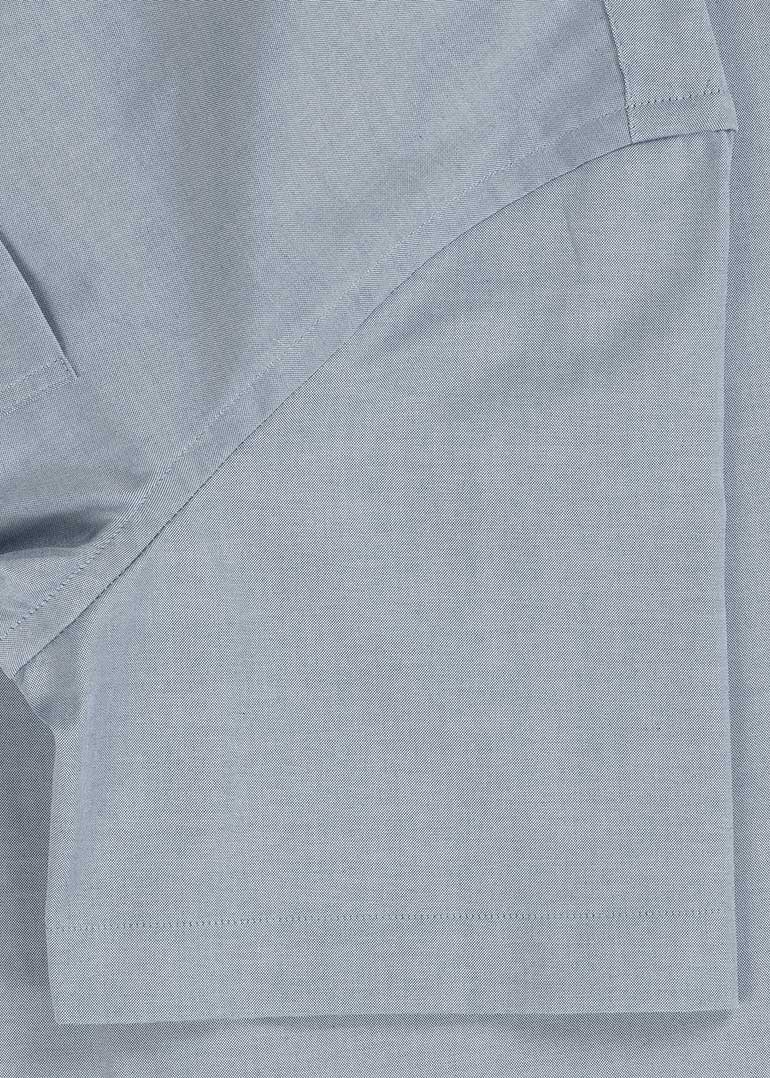 Short Sleeves / Plain Hem
The short sleeve plain hem is a simple plain hem without a cuff. Length and width settings for the short sleeve can be configured in your Blueprint.
Placket
The placket is the strip of fabric running down the center-front of the shirt containing the button holes. Ratio offers four placket options.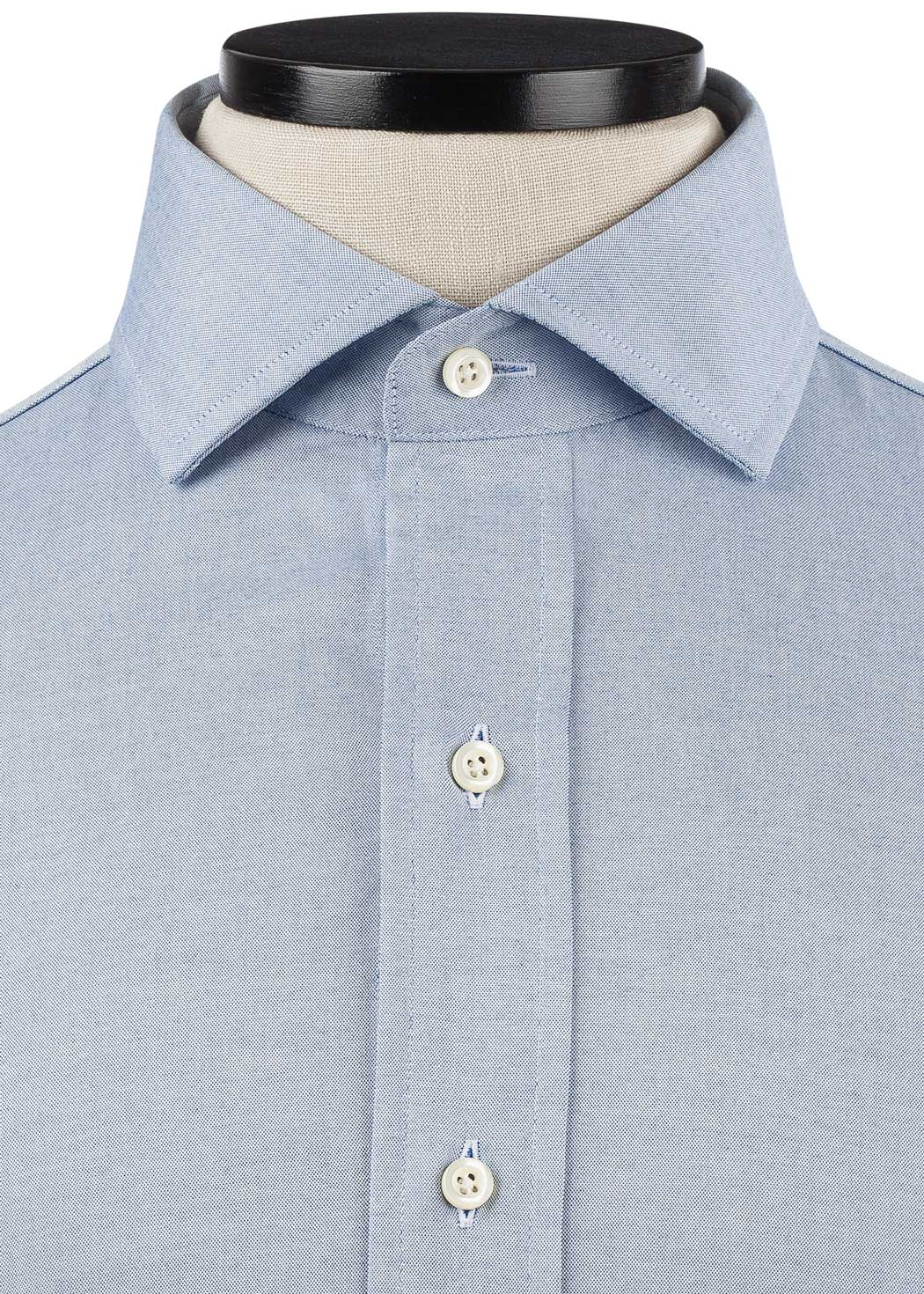 Standard Placket
The standard placket is a classic, conservative look. It provides more sturdiness and structure to the shirt and will also help keep a collar worn open from pulling out towards the shoulders. Our placket is 1 1/2" wide with 1/4" topstitching to the left and right of the shirt buttons.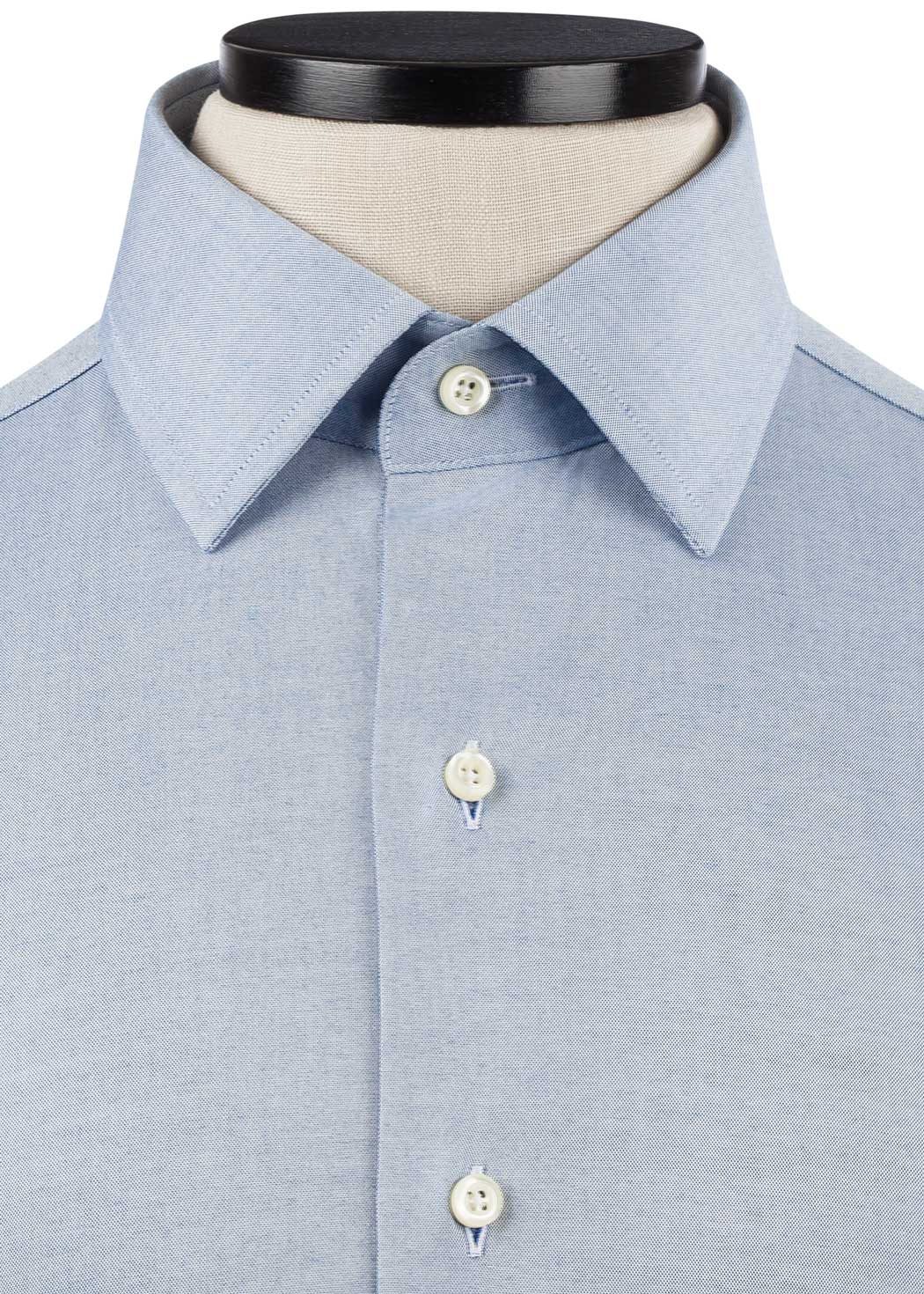 Seamless (French Front)
A French front is a contemporary, continental look and many consider it a more formal option. But, don't let that sway you, a French front can be worn casually just as well. If offers a bit less structure than a standard placket, so consider this if you'd like to keep things clean and light.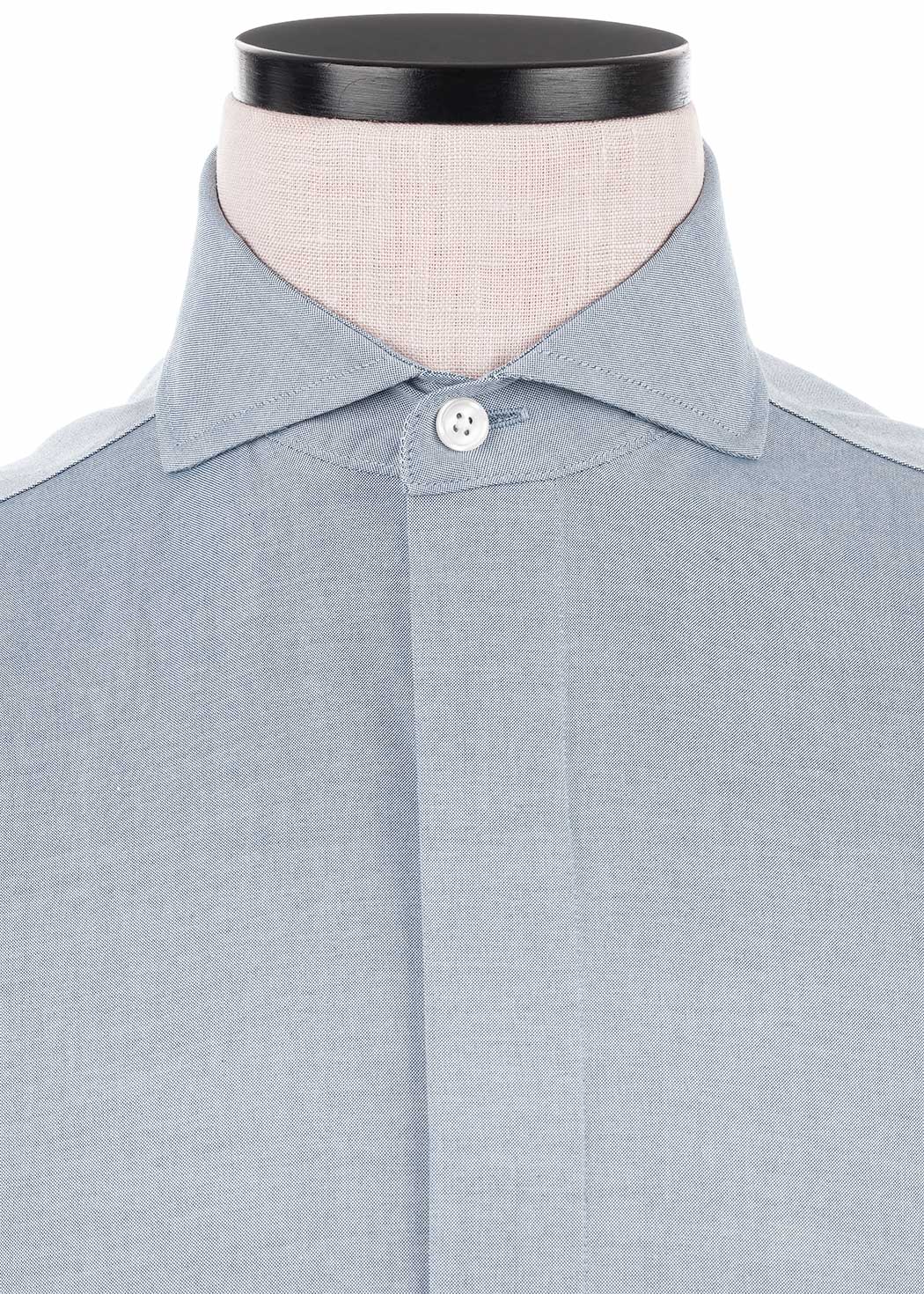 Fly Front (Covered Placket)
The fly front hides the buttons on the shirt by incorporating a fold of fabric over the buttons. It's conventionally a formal front style—it makes for an excellent minimalist tuxedo shirt, for example. But, the adventurous will wear it in more casual settings too.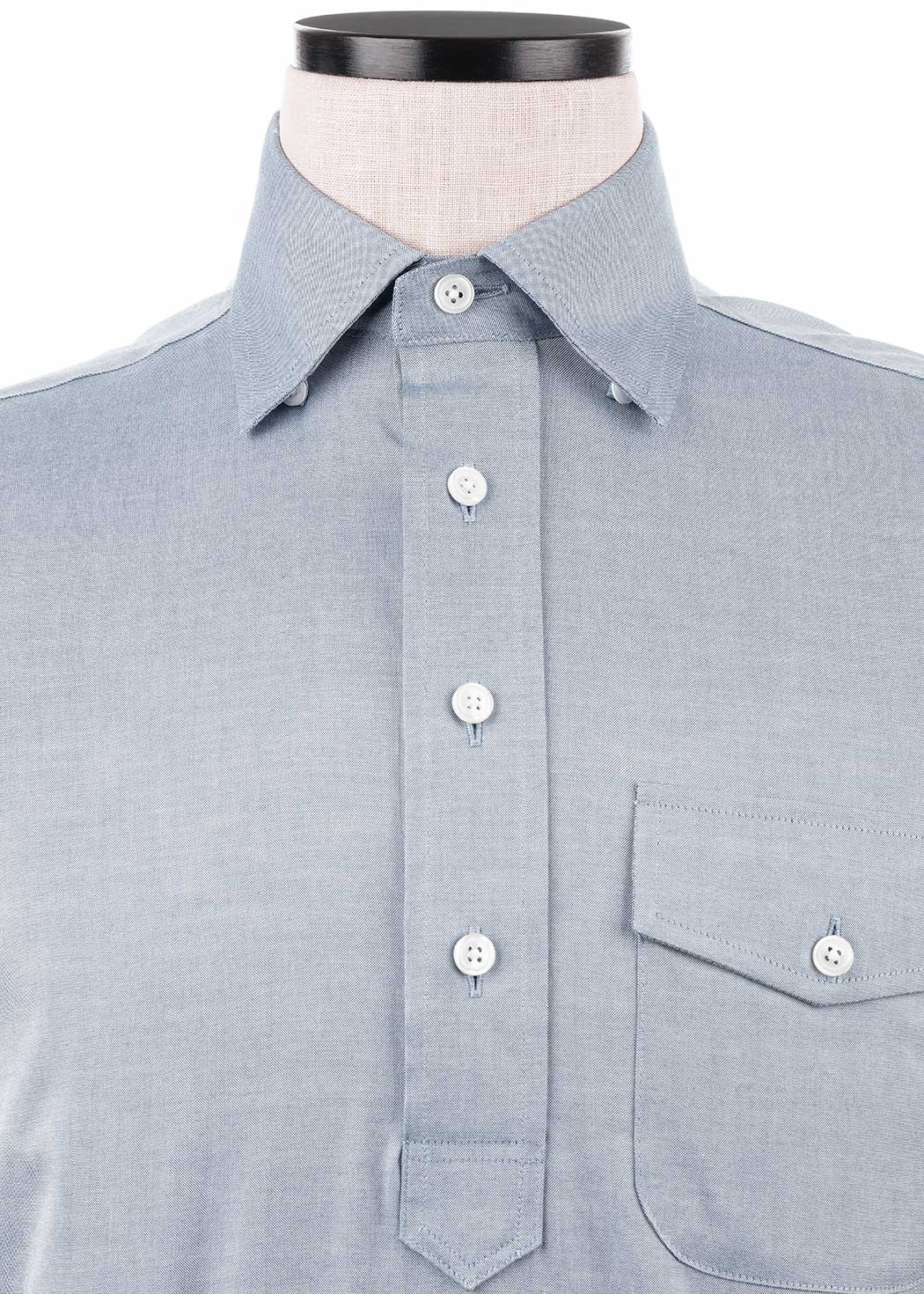 Popover
The popover is a preppy classic. The polo-like front literally "pops" over, so make sure you leave enough room to clear your shoulders (can be tricky for athletic builds in a slimmer fit). Ours features a 3-button style with an angled bottom finish.
Pocket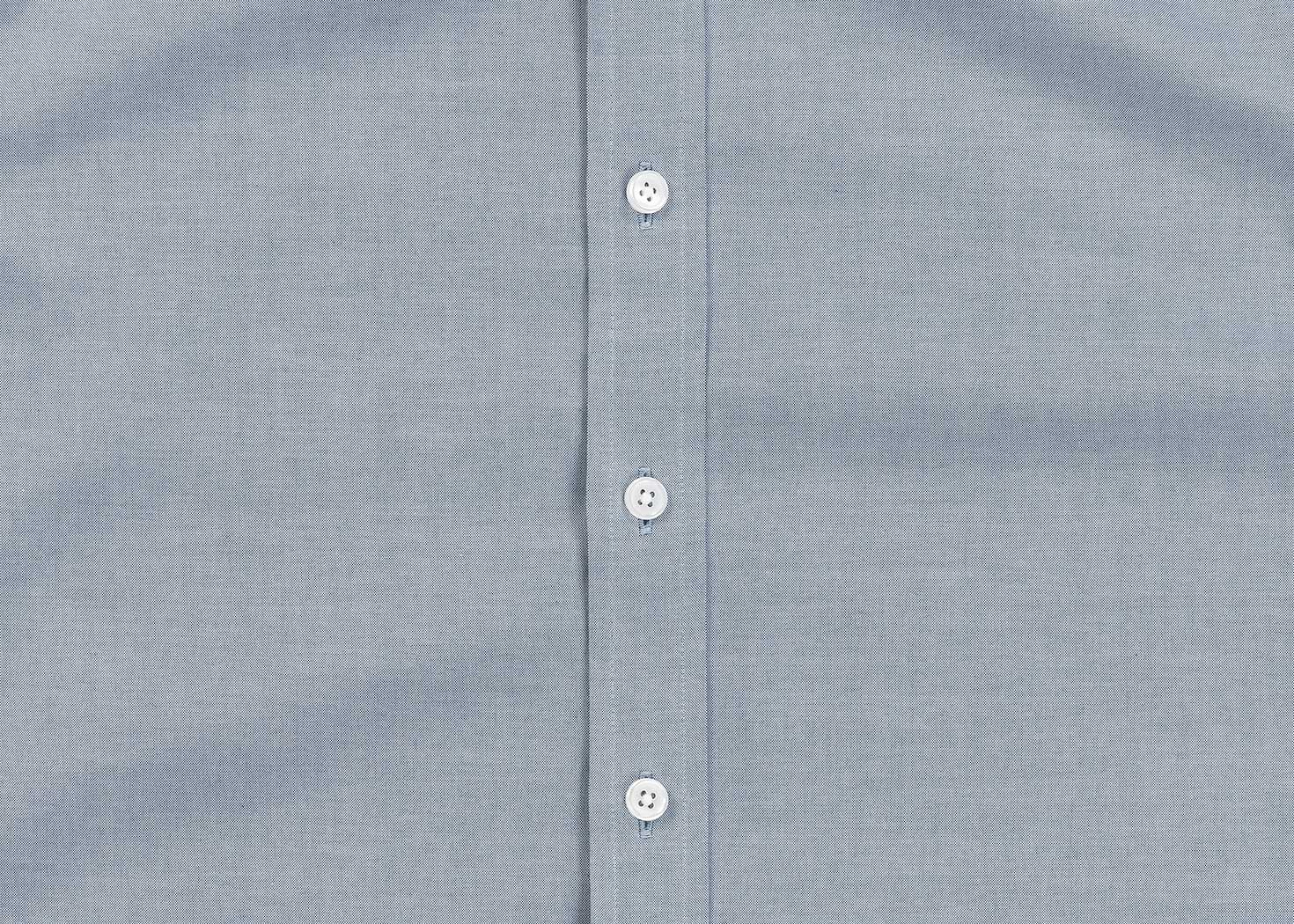 No Pocket
While a pocket is decidedly somewhat casual, going without a pocket works on both formal shirts and more casual shirts. Our rule of thumb: if you don't typically use a pocket on your shirts, leave it off.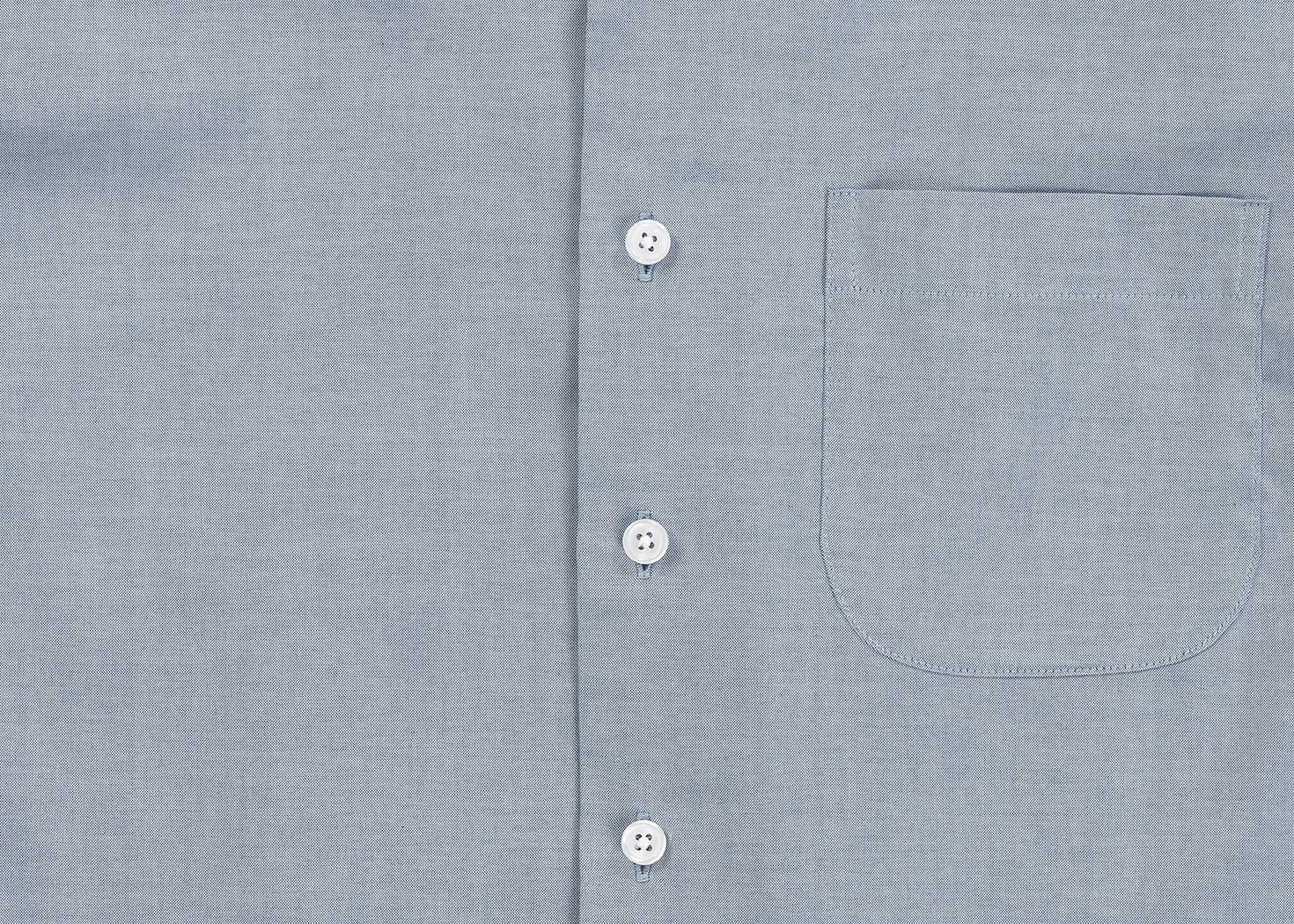 Rounded Pocket
Our standard pocket is a rounded bottom pocket on the left breast. A pocket is conservative, classic and a more casual option.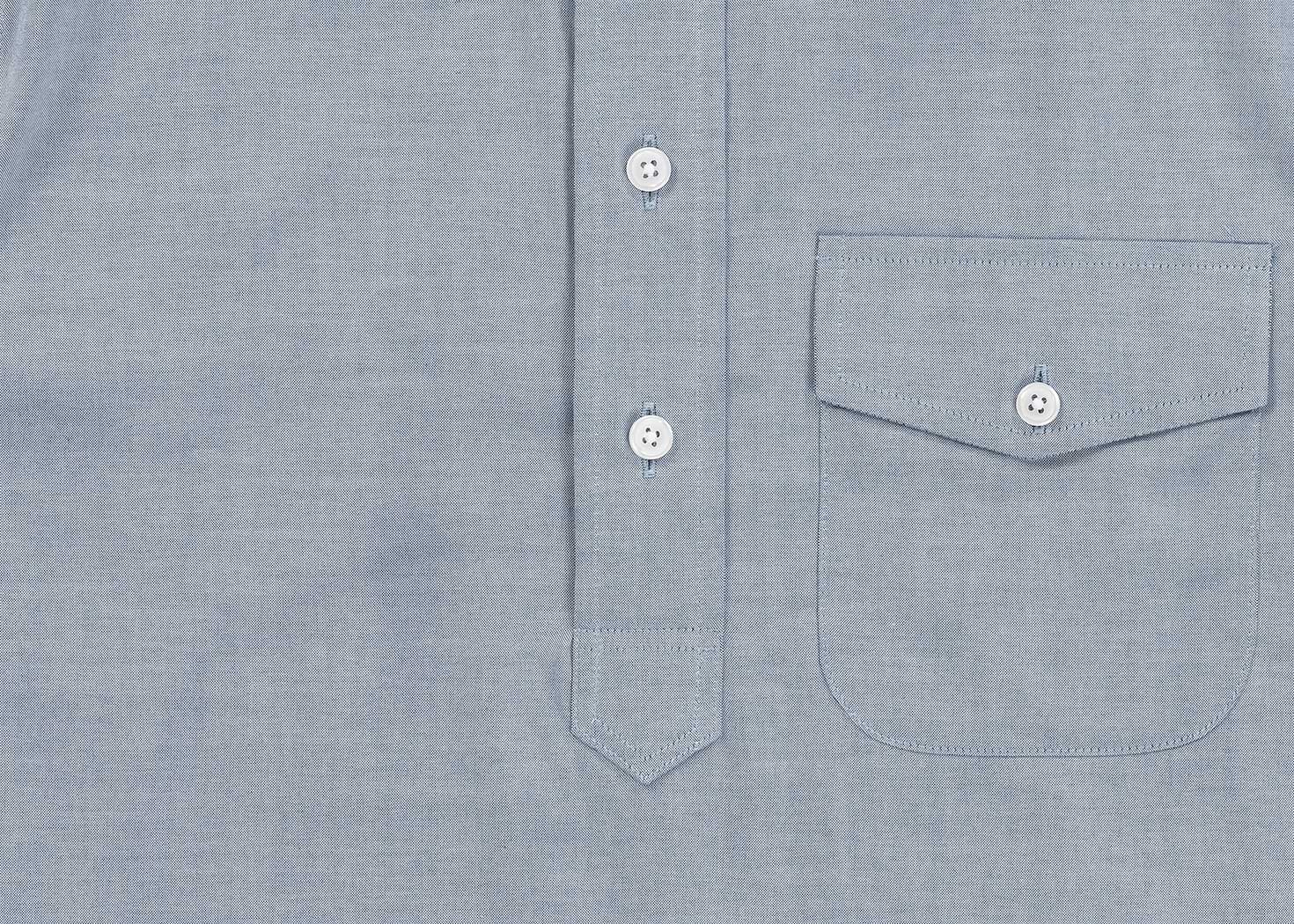 Single Flap Pocket
Our standard rounded pocket, but with a button-fastened angle flap closure. This style was originally popularized by J.Press, so it's a preppy staple that works well with a classic oxford.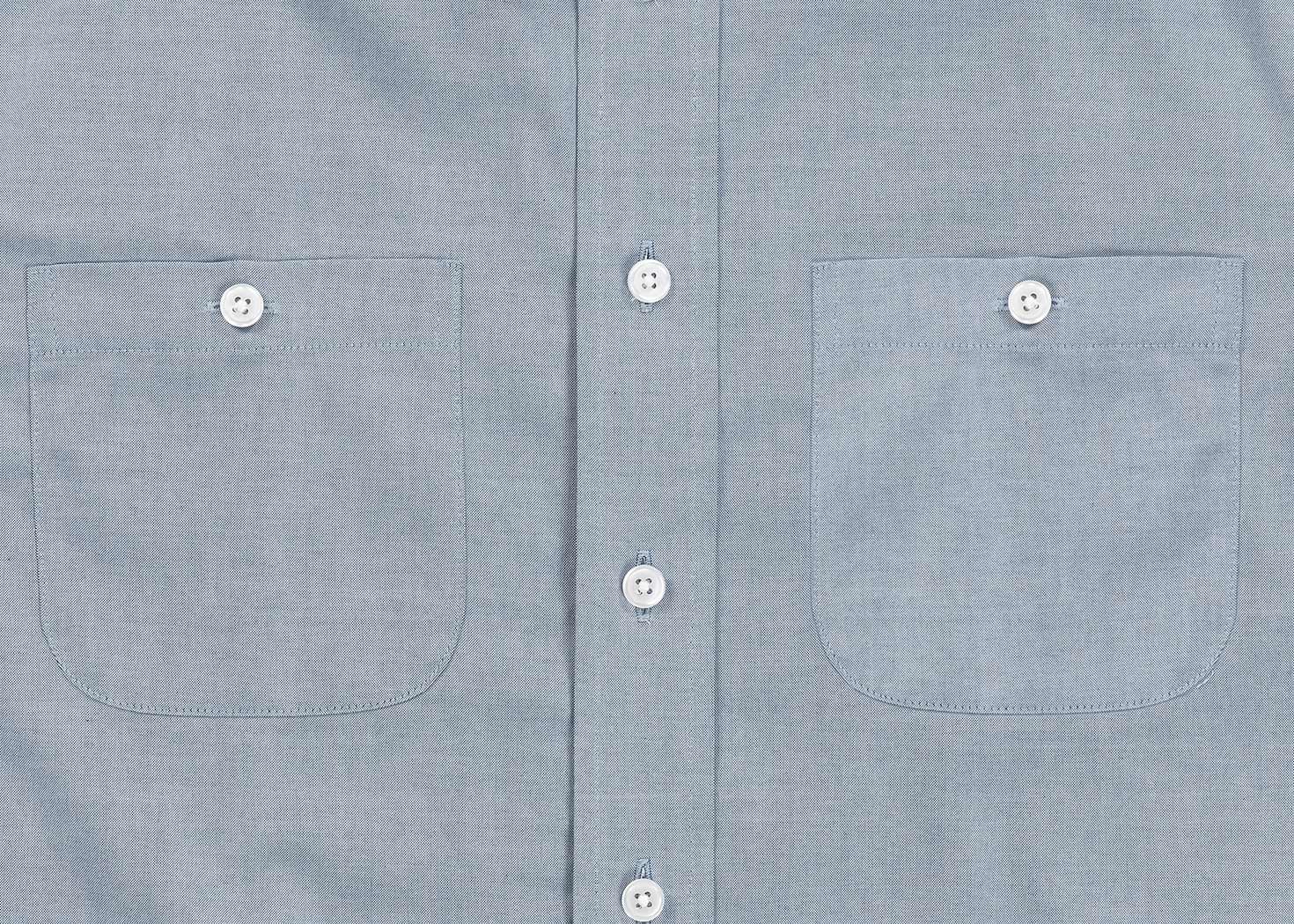 Dual Utility Pockets
Our dual utility pockets feature a rounded bottom with a button-fastened opening, inspired by classic workwear. Makes a great choice for casual fabrics, especially on a chambray to make a classic utility shirt.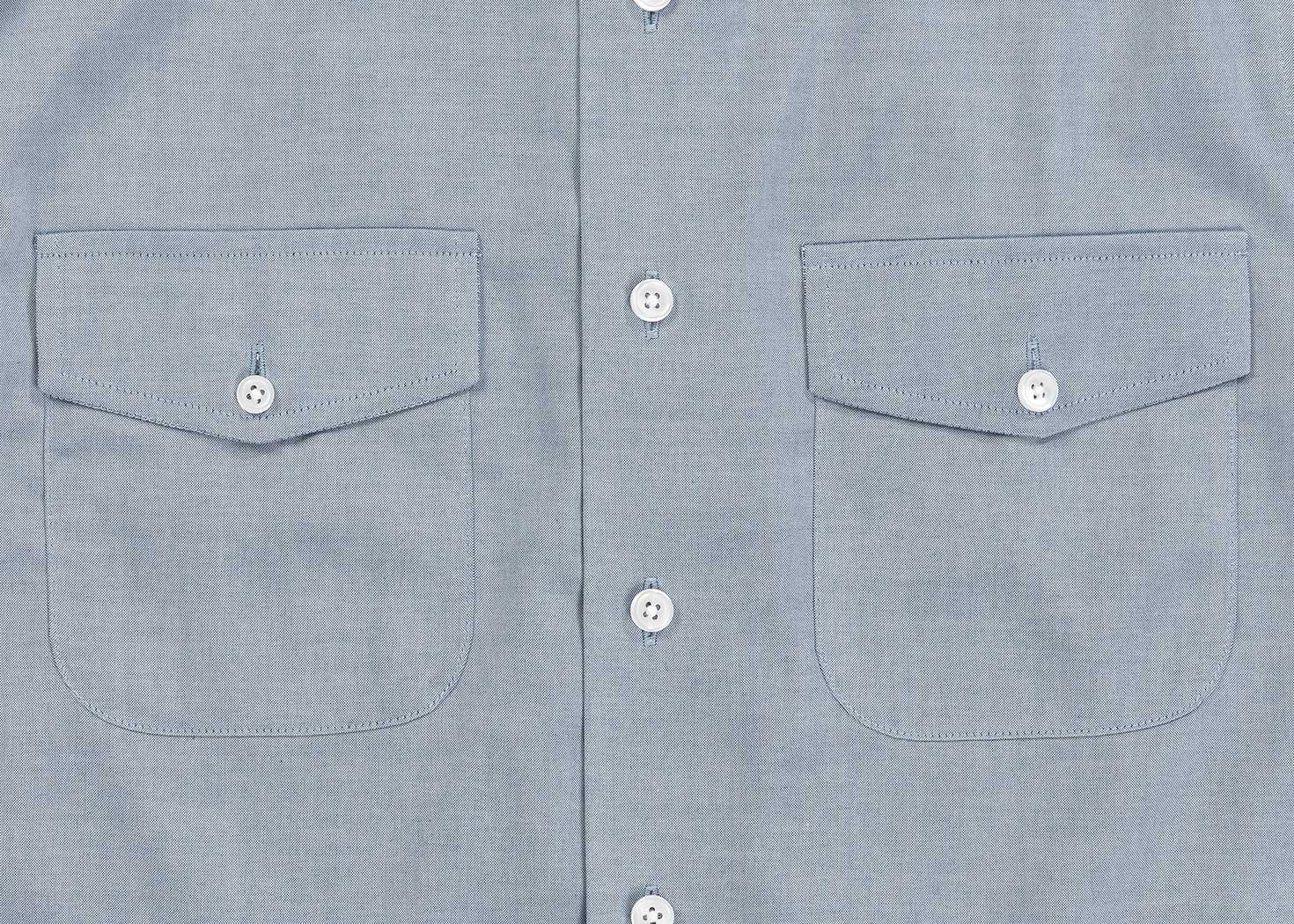 Dual Flap Pockets
Similar to our dual utility pockets, but with an additional flap closure on each pocket. Dual flap pockets give the shirt a true workwear feel and offer functional benefits to keep pocket contents secure.
Back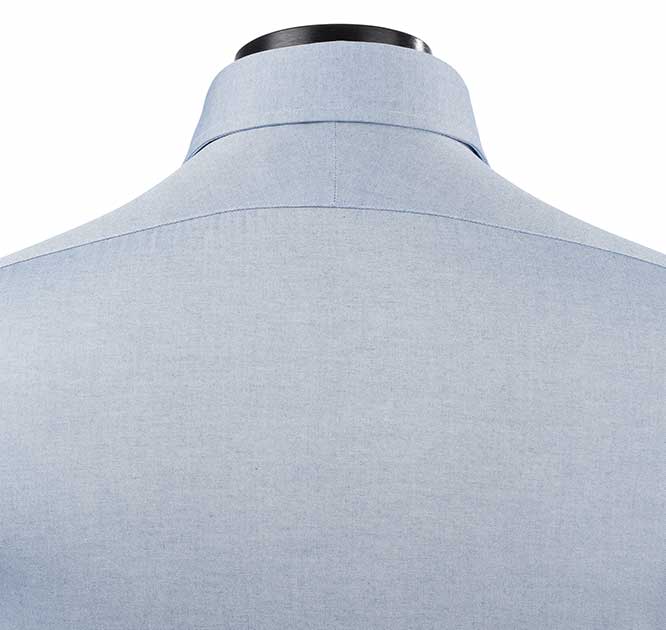 No Pleats
A no-pleat back is crisp and clean, and our default choice for customers. However, if you have broad shoulders, consider one of our pleated choices.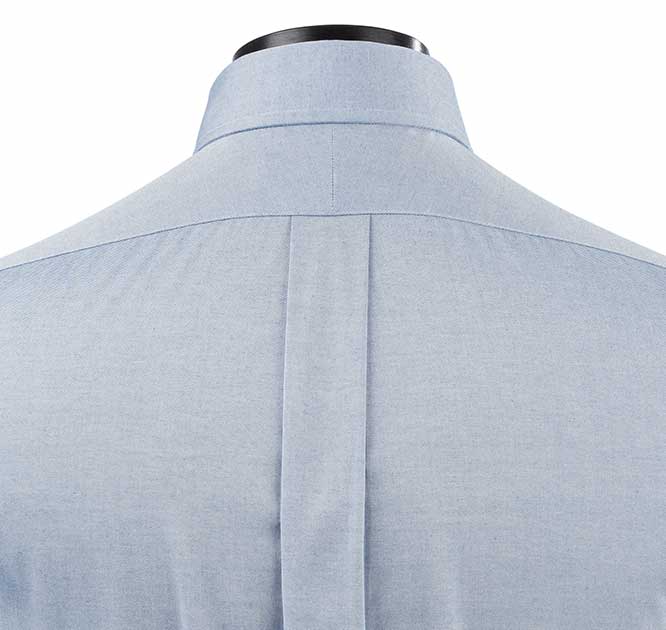 Center Box Pleat
The center box pleat is the classic, conservative option and an excellent choice if you need a little extra room across the shoulder blades.
Also available with a locker loop.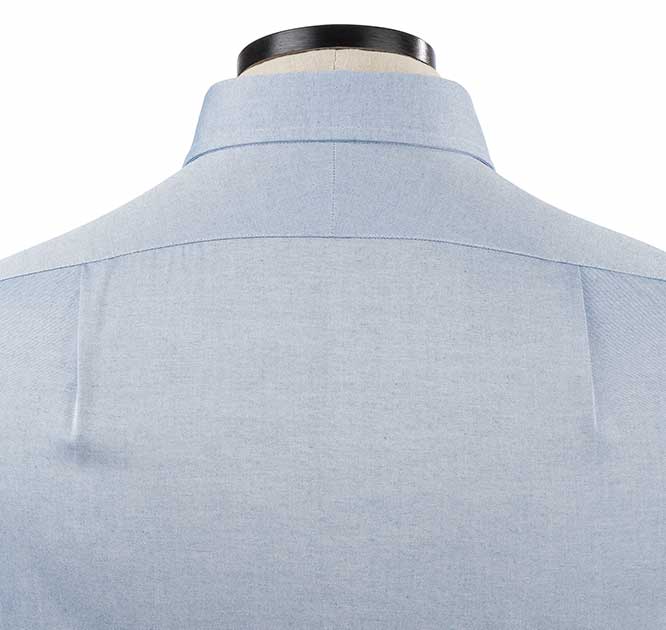 Side Pleats
Side pleats offer the same functional benefit as the center box pleat while being less conspicuous and slightly more contemporary.
Darts
Darts are two vertical stitches that run parallel to one another from about the shoulder blades to the small of the back. Adding darts can be useful if you like a very slim fit and find that fabric gathers at your lower back.
Not Shown
Monogram
Ratio will monogram your shirt on the left or right cuff for an additional charge. We offer multiple thread and font options. Most choose their initials, but any 3-letter combination can be embroidered. Monogramming is a simple way to personalize the shirt and is a historical staple of custom shirting. It also helps resolve those pesky dry-cleaning mix-ups.