We're coming to Austin for AF Marketplace October 19 & 20
Schedule your custom shirt fitting during our visit, then order online anytime.
Fittings are free but spots are limited, so book now.
How It Works
No. 1

Schedule Your Fitting

Join us during AF Austin Pop-Up, October 19th and 20th. Book now, spots are limited.
No. 2

Get Measured

Fittings are fun and easy, and last about 30 minutes. We'll take your measurements and help you with your first order. Did we mention we have a bar?
No. 3

Perfect Fit, In-Person or Online

With your unique pattern saved, reordering is a breeze. Shop online or in one of our showrooms. We'll make it to your exact specs and deliver it to your door.
Finally, A Shirt That Actually Fits
Truly custom. Made to your specifications in all 14 shirt dimensions.
---
Perfect Fit
If you're not 100% satisfied with your first shirt, we'll alter or remake it for free.
---
Custom Shirts for the 21st Century
Made Just for You
To your exact size and styling specifications, every time.
Online Ordering
With saved profiles, ordering custom shirts online is a breeze.
Local Service
Convenient showrooms for that crucial first fitting or when you just need to see something in person.
Fast Shipping
Shipped to your doorstep directly from our factory in about 2 weeks.
Built on Incredible Technology
Digital Shirt Blueprints
Ensuring consistency with every shirt
---
Machine-learning Assisted Sizing
Honed over thousands of fittings
---
Automated Fabric Cutting
For unmatched sizing precision
Fresh Designs from Work to Weekend
We'll never hand you a book of boring swatches. We're designers that have learned from the best, including legends like Ralph Lauren. We bring a unique sensibility and attention to detail to every design.
Loved By Customers
5 Stars
Perfect Rating on Yelp and Google
---
"Once again, another perfect shirt. I have tried other custom shirt companies. They were all inferior. I continue to buy Ratio shirts because the fit is always perfect and the materials are outstanding."
"This is my tenth shirt from Ratio—and I continue to love their high quality and reliability. It's always my first stop for shirts."
"Absolutely perfect, from the customized sizing system, to the quality of the materials, to the selection of patterns and design options, to the price point."
Proudly Featured In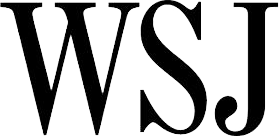 Common Questions
What are your prices?
Shirts are priced from $98 to $175, with most options between $98 - $149.
How long does it take?
Shirts are shipped directly to you in about 3 weeks.
What is customizable?
We customize your fit based on 13 measurements. During your fitting, we'll also help you choose fabric and style details such as collar and cuffs.
Do you offer other products besides custom shirts?
Yes! We also offer custom suits, blazers, sport coats, and dress pants.